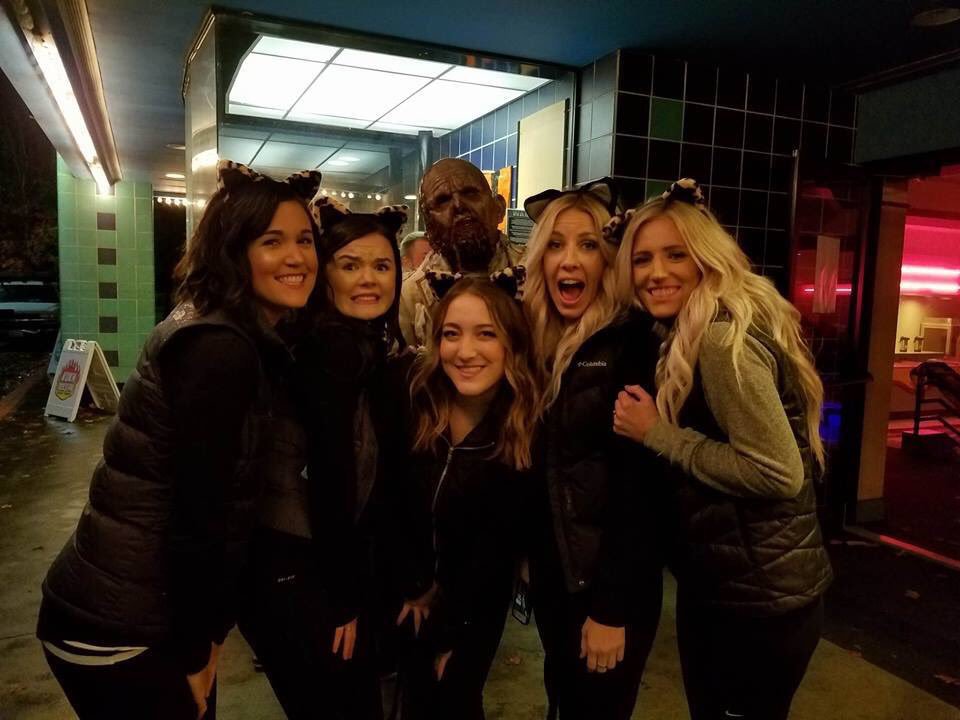 Cinema of Horrors | The Cinema of Horrors Haunted House is a brand new, unique Halloween event featuring two haunted houses at the old Three Rivers Mall theater. You'll soon be immersed inside the cinemas featured presentations.. The "FarmHouse", our most terrifying attraction is a nonstop adrenaline rush inside of Ma's disgusting, dusty, demented 'ol house where the family always enjoys tormenting
their visitors. "Clyde's Hell On Wheels", another featured presentation is an adrenaline rush in which you'll take a trip back to 1907 to a traveling freak show full of oddities and creeps unlike anything your eyes have ever seen. Besides our two, top notch haunted attractions we're featuring a retro horror scare zone, delicious fair foods for hungry fear seekers and other exciting nightly events. The Cinema of Horrors Haunted House is an all ages, family friendly event. However, we recommend it for audiences 13 years or older. For younger audiences we offer fun, non-scary, trick-or-treat nights.
Camp Carnage Campout | Camp Carnage is a terrifying overnight camping experience unlike any other. Perfect for the thrill‐seeking, adventurous, horror movie fanatic. This one‐of‐a‐kind haunted campout features a home style dinner in the "Mess Hall" served with a demented theatrical performance, a frightening scavenger hunt leading you and your friends through the dark, unsettling woods where you're going to feel an unpleasant feeling of someone stalking your every move. Twisted camp games occur back in the camp commons area where you have the chance to test your strengths in disgusting challenges against other campers and monsters alike. If you've had enough of the sinister shit happening in the forest you're always welcome to sit around one of the fire pits and make bloody s'mores, participate in creepy camp sing‐a‐long's and experience interactive horror stories. All of this while risking being kidnapped, tormented and scared shitless! As the night gets later the intensity increases.

Summer Soiree | The Summer Soiree offers an exhilarating night of music, friends and high spirits in Portlands Downtown Industrial District underneath the Morrison Bridge. This unique electronic music festival features local Portland DJ's, mesmerizing performers, talented urban artists, delicious food trucks for hungry festival goers and vendors. The event's producers, along with volunteers and community, plan to create a utopia of great music and activities for event attendees. This will be our introductory year and we plan to continue and evolve the event in the future. Adding new art installations, stage designs, performers and more to provide a one-of-a-kind experience to attendees.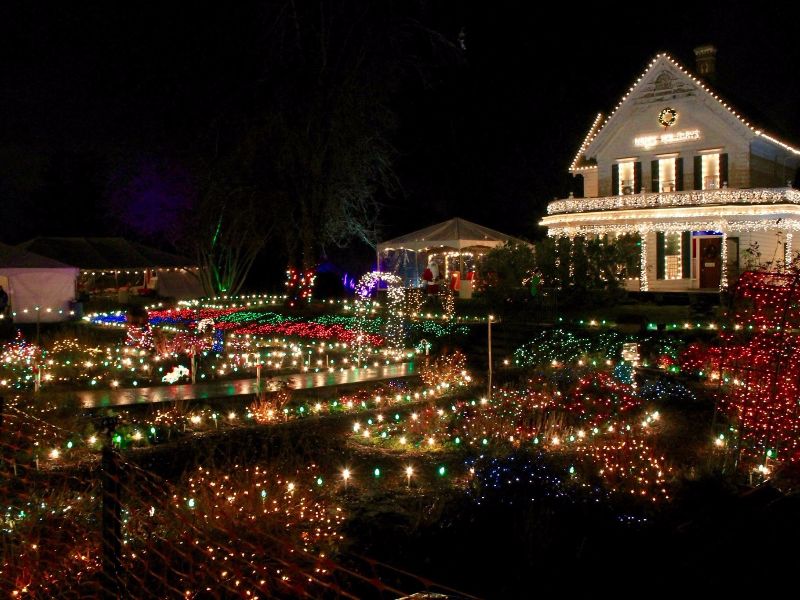 WinterVille Festival | WinterVille at the Zimmerman Heritage Farm, a brand new holiday festival taking place at the old, historic Zimmerman Heritage Farmhouse near 174th and Sandy Blvd. It features local performances by high school choirs such as Parkrose' Debonaires choir, a winter beer and cider garden for guests twenty one and over, tours through the beautifully decorated Zimmerman House, local food and craft vendors, a children's craft area along with free photos with Santa for children. East County Historical Organization and Treadway Events have partnered to bring this brand new, community event to the area in hopes of bringing the community together and raising money for the East County Historical Organization– a 501(c)3 organization. WinterVille is open eight nights starting December 8th. It continues the 9th-11th and 15th-18th. Thursdays and Sundays the event is open from 6:00pm-9:30pm and on Friday's and Saturday, 6:00pm-10:00pm. Adult admission is $12 and Child admission (including a free photo with Santa) is $8. $2 off coupons will be available at local Parkrose and Gresham businesses along with our social media pages. In addition to the activities taking place at WinterVille at the Zimmerman Heritage Farm, we're running a toy and food drive benefiting Toy and Joy Makers and SnowCap Community Charities. We're offering a $2 discount to those who donate a canned food item or new, unwrapped toy.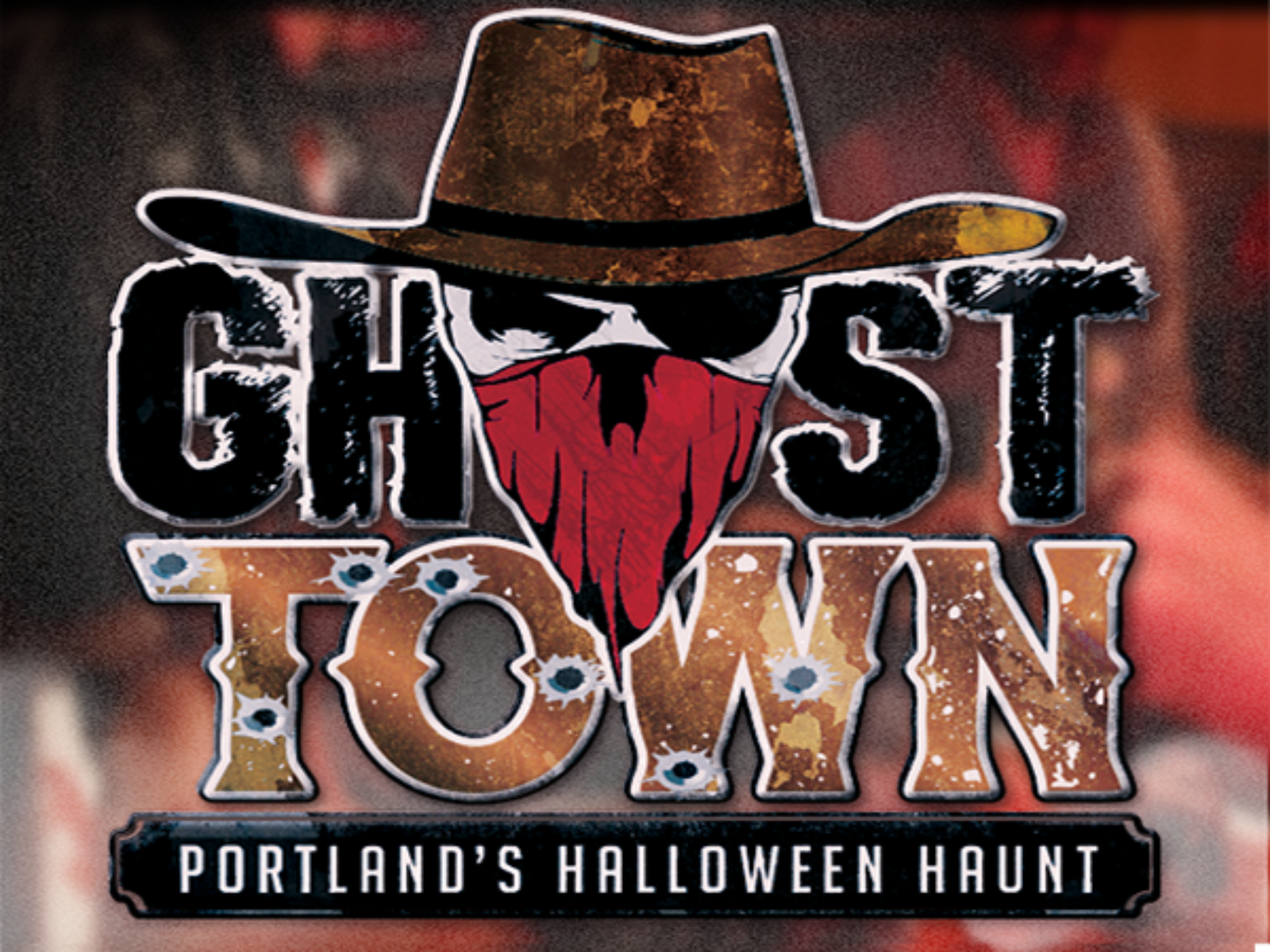 Ghost Town Haunted Attraction | The Haunted Ghost Town is a self-guided haunted attraction that is known for its unique old west theme, terrifying monsters, special effects and disturbing detail. The Haunted Ghost Town is open numerous weekends through October. At The Haunted Ghost Town we concentrate on providing a horrific one of a kind experience for you and your friends to enjoy while still screaming your lungs out! The Haunted Ghost Town is one of Portland's Scariest Haunted Attractions and the only outdoor haunted attraction in Portland! We consider our attraction PG-13 so parents, please use your best judgment on whether or not your little ones can handle it or not. The Haunted Ghost Town was established over 10 years ago at Rossi Farms in their SE Cornfield, it eventually grew over the years and moved across the street. The event is currently on a hiatus while we search for a new venue.
Upcoming New Events – More info Coming Soon:
DeTox Nightclub | Zombie Apocalypse Live! | A Krampus Christmas