FOR IMMEDIATE RELEASE: 
January 25th, 2021
Contact:
Brandon Treadway
Treadway Events & Entertainment
(971) 266-1781 | Brandon@TreadwayEvents.com
Location:
Washington Square Mall
9585 SW Washington Square Rd.
Portland, OR 97223
Drive-In Valentine's Dinner & Movie Experience Comes To Washington Square This February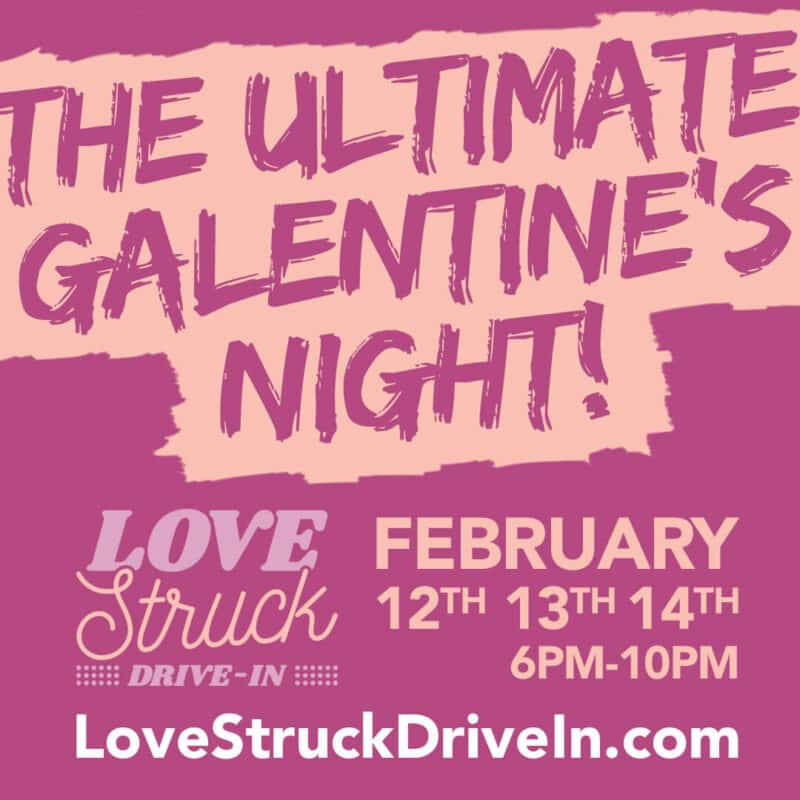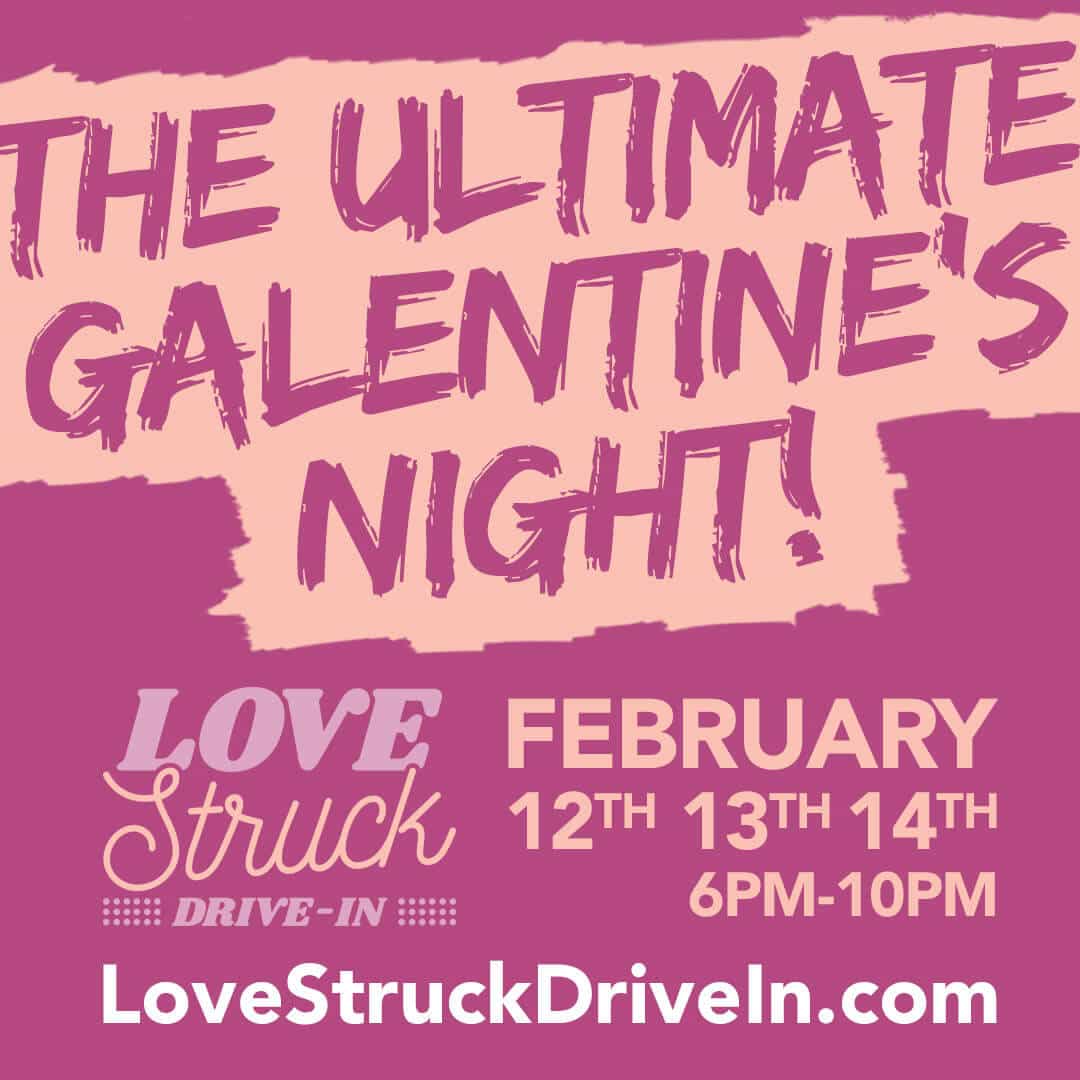 Portland, OR: Treadway Events has announced a new three-night Valentine's drive-in experience coming to Washington Square Mall called "Love Stuck Drive-In" – a COVID-19 safe way to celebrate Valentine's day that's done-for-you. Love Struck features back-to-back throwback romantic comedies and tear-jerkers each night, such as "10 Things I Hate About You" and the 2004 romance favorite, "The Notebook," served up alongside a delicious four-course meal and tasty appetizer served to guests' car doors.
Pearl Catering, a subsidiary of Urban Restaurant Group, has teamed up with Treadway Events to be the exclusive meal provider for the series.
Love Struck runs for three nights, February 12, 13, and 14, 2021. The event takes the exhausting planning out of Valentine's Day and is the perfect romantic date night or "Galentine's" experience for friends.
Tickets are now available at a starting price of $94.99. The full package includes a drive-through photo-op, admission for two films, and a four-course dinner. As a special bonus, Willamette Valley Vineyards is offering guests a special take-home bottle of wine to continue Valentine's celebrations at home.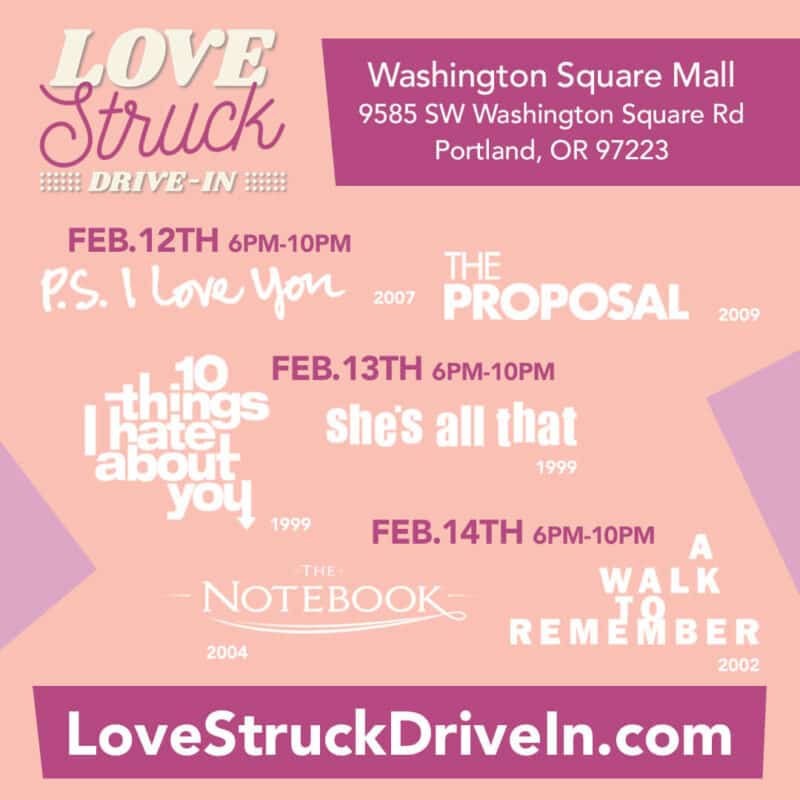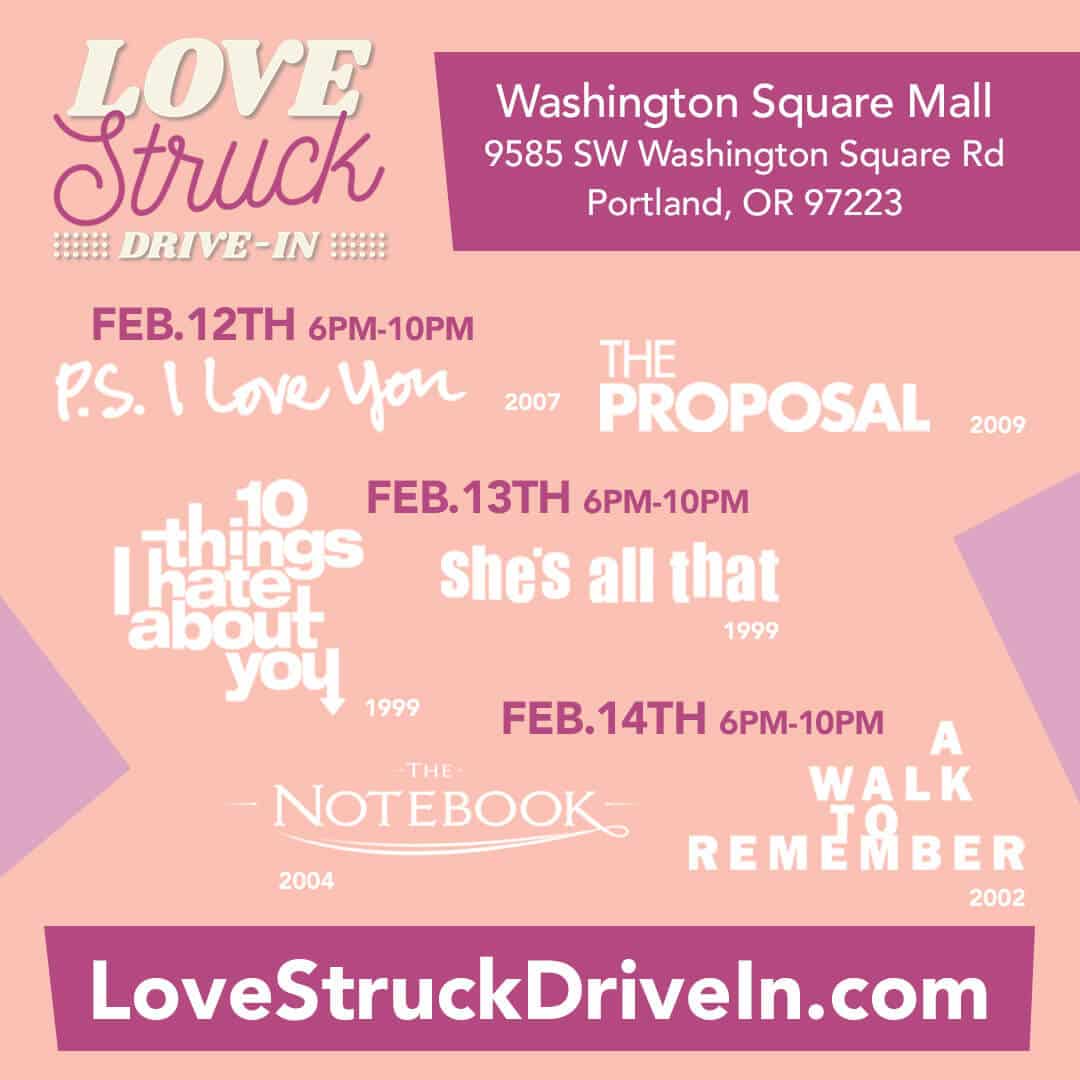 Eager attendees can find more information and purchase tickets at www.lovestruckdrivein.com.
Treadway Events & Entertainment: A full-service event planning agency based in Portland, OR. Helping consumer brands, nonprofit organizations, individuals, and Fortune 500 companies deliver unmissable live event experiences nationwide. We craft exciting events that exceed critics' expectations, from corporate IPO celebrations to themed drive-in experiences and haunted attractions.