The Best in Corporate Event Planning Services
Corporate events are vital to businesses' success, providing networking opportunities, brand promotion and employee engagement. To ensure the seamless execution of these events and create memorable experiences, enlisting a professional corporate event planning team is crucial. Treadway Events is a leading corporate event planning company providing company party ideas in Portland, Oregon. From our comprehensive event planning services to our expertise in production and execution, Treadway Events is dedicated to making your corporate events stand out above the rest. Trust the experts.
Treadway Events takes pride in being a full-service corporate event planning company. With our wealth of experience and a deep understanding of the industry, we have become a trusted partner for businesses in Oregon, Washington and beyond. From small-scale gatherings to large-scale conferences, Treadway Events can handle events of all sizes, offering customized solutions tailored to your needs.
Your Full-Service Corporate Event Planning Team in Oregon
When you choose Treadway Events, you can access a team of dedicated professionals overseeing every aspect of your corporate event. From the initial consultation to the final execution, our meticulous attention to detail ensures no element is overlooked. Treadway Events has built strong relationships with vendors, including caterers, rental companies and marketing agencies. This extensive network allows us to deliver top-notch services and create unforgettable experiences for your attendees. If you're looking for event planners in Portland, Oregon, you've reached your destination.
Our corporate party planning services include:
Corporate event design and planning: Our team excels at translating your ideas into a detailed blueprint. We consider your priorities, objectives and brand identity to create a seamless plan that brings your vision to life.
Corporate event production services: Our qualified production team has the skills and expertise to execute your event blueprint flawlessly. We ensure a smooth and successful event, from managing logistics to coordinating various moving parts.
Corporate event management: With Treadway Events by your side, you can relax and enjoy your event while our team handles all the details. From setup to strike, we oversee the entire event, ensuring a stress-free experience for you and your team.
With help from Treadway Events, you can host a unique event that creates hype for your business while saving yourself the time and effort it would take to plan it on your own.
We Are Happy to Provide the Following Corporate Event Planning Services to Make Your Event Stand out Above the Rest:
Full Service Event Planning & Timeline Development

Convenient Day/Night Face to Face Meetings

Venue Selection & Booking

Volunteer Coordination & Recruitment

Print & Digital Marketing

Sponsor & Partnership Procurement
Logistics Plan Development

Vendor Coordination (Rentals, Catering, Entertainment, Photography, Lighting, etc.)

Vendor Monitoring (Monitoring and management from setup to strike)

Distribute Vendor Payments & Gratuities
Creating Unforgettable Corporate Events in Oregon, Washington and Beyond
At Treadway Events, we go above and beyond to create corporate events that leave a lasting impression. We aim to deliver unmissable experiences, foster personal connections and create unique memories for your attendees. Collaborating closely with our clients ensures each event is tailored to reflect the company's values, brand identity and goals. With our expertise, you can host engaging and impactful events that captivate your guests and elevate your business.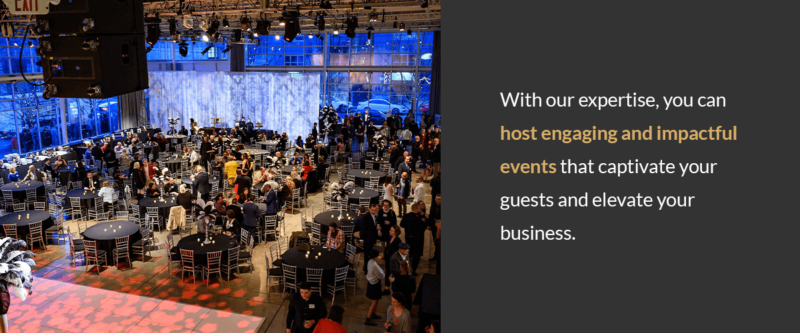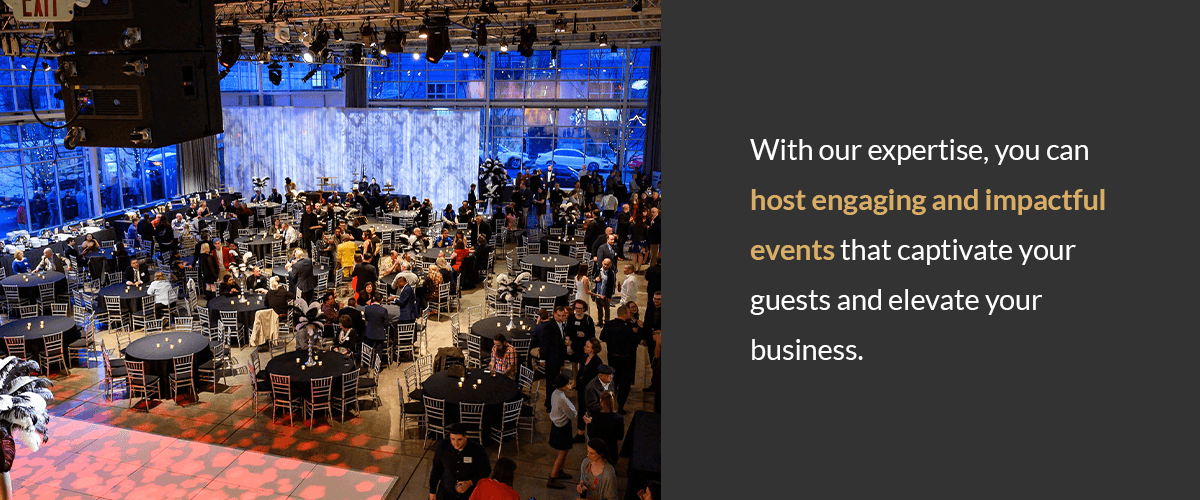 What Events Will You Host?
As an experienced corporate event management company, Treadway Events has the skills and knowledge needed to successfully plan and complete nearly any type of event your business wants to host. We handle meetings, corporate hospitality events, client entertaining, employee training events, conferences, dinners, office parties and more.
Explore some of our most popular event types.
Holiday Parties
Show your employees you appreciate them by skipping the break room and upgrading your next Christmas or holiday-themed party experience. As your corporate party planner, we can help you plan a party that raises morale and celebrates your team in a way that reflects your brand.
Celebrations
Holidays aren't the only time for celebrations! Whatever the occasion, we can help you plan a perfect party event. These special events and company parties can help you celebrate an accomplishment with an event like an awards banquet, to reward your employees for their hard work and get people talking about your company.
Product Launches
Launch your new product in style with an immersive event that captivates your target audience and generates a buzz around your brand. Treadway Events specializes in curating product launch experiences that showcase your product's unique features and benefits. From creating a captivating event design to coordinating cutting-edge technology displays and interactive experiences, we ensure that your product takes center stage, leaving an exciting impact on attendees.
Start Visualizing Your Next Corporate Event
Now that you've gained all the insight into the exceptional corporate event planning services Treadway Events offers, it's time to take the first step toward planning your next event. To get started, reach out to our team of experienced event professionals. We understand that each event is unique and requires a personalized approach. That's why we begin with a free consultation to talk about your specific event requirements and objectives. During this consultation, we will listen to your vision, understand your goals and provide expert guidance to bring your ideas to fruition. Portland corporate events are on the rise, and we can help you make yours a masterpiece.
Amplifying Your Corporate Events With Treadway Events
Corporate events hold immense potential for businesses to connect with clients, engage employees and elevate brand visibility. By partnering with a trusted corporate event planning company like Treadway Events, you can unlock the full potential of your events. Our comprehensive range of services, from event design and planning to production and execution, ensures a seamless and memorable experience. Whether you're hosting a holiday party, a celebration or a product launch, our experts will work closely with you to bring your vision to life and create events that surpass expectations. You can start visualizing your next corporate event with Treadway Events and set the stage for success.
Reach out to Start Planning Your Next Corporate Event
Contact Treadway Events today to start planning your next unforgettable event. Our team of experienced event professionals is eager to bring your vision to life and deliver an exceptional event. No matter your needs, Treadway Events has the expertise, creativity and attention to detail to make it a resounding success. Don't settle for ordinary — reach out to the best event planner in Portland, Oregon. Let Treadway Events transform your corporate events into extraordinary experiences. Get in touch now and take the first step towards an outstanding event that leaves a lasting impression.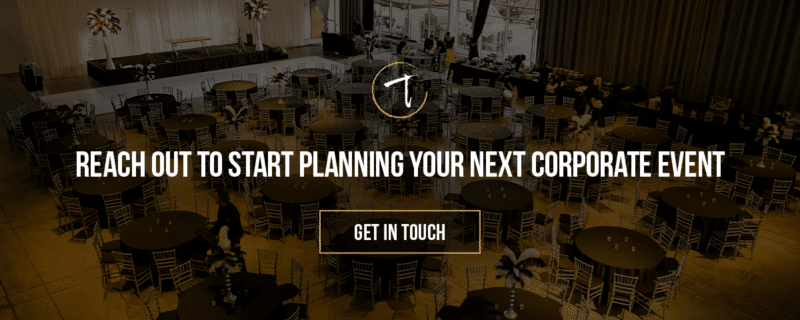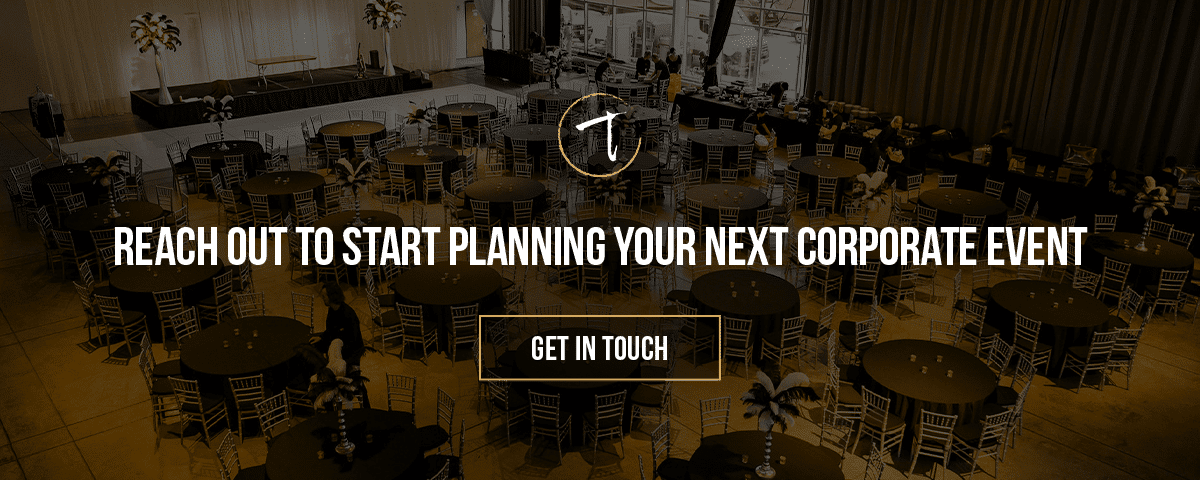 This was our organization's first event, and I'm a hands-on person; I could have given the team more to do for us. But we were pleased with the company's marketing and social media efforts for us–polished and great quality!
Treadway Events helped with the Taste of Parkrose 2018. Brandon and his crew helped the event run smoothly, and planning the event was much less stressful with them around. Event set-up, promotions, vendor coordination, etc.–Great service at a great price. We look forward to working with Brandon in the future.
"We partnered with Treadway Events for a promotional holiday event. Very professional, well priced and great service!"